How Ice Baths Can Benefit Men's Health
Jan 3, 2022 By Lael Miller
The majority of coldwater therapy benefits are quite similar in both genders although men can boost their sperm counts and fertility when engaging in all of the benefits of a healthy lifestyle such as weight loss and reducing stress and anxiety, which using Ice Barrel assists in. Here is a short list of coldwater therapy benefits for men:
Improving insulin resistance
Managing inflammation after a workout or injury
Boosting mental health by relieving depression and anxiety
Helping with sleep
Assisting with fat loss
Making you feel both mentally and physically stronger
In conjunction with a healthy lifestyle, boost fertility and sperm count
Improving circulating levels of human growth hormone/testosterone when supported by a healthy lifestyle
Insulin Resistance is Improved with Ice Bathing
Coldwater immersion therapy improves the way that your body responds to insulin, which is responsible for processing glucose. The hallmark of Type 2 Diabetes is a dysfunction of how your body responds to insulin, not a decreased production of it. That is what is meant by the term 'insulin resistance.' Coldwater therapy improves this response.
Cold Water Immersion Manages Inflammation
Engaging in a cold soak keeps inflammation in check. Some inflammation is a necessary function of the body after an injury or workout to heal properly. But this inflammation needs to be tempered, and not allowed to continuously increase. This is a function of cold water immersion therapy, keeping inflammation at a reasonable level.
Inflammation has also been linked to mental health ailments such as dementia and depression. Coldwater therapy has been shown to improve these. A more detailed explanation of why this happens is in the next section.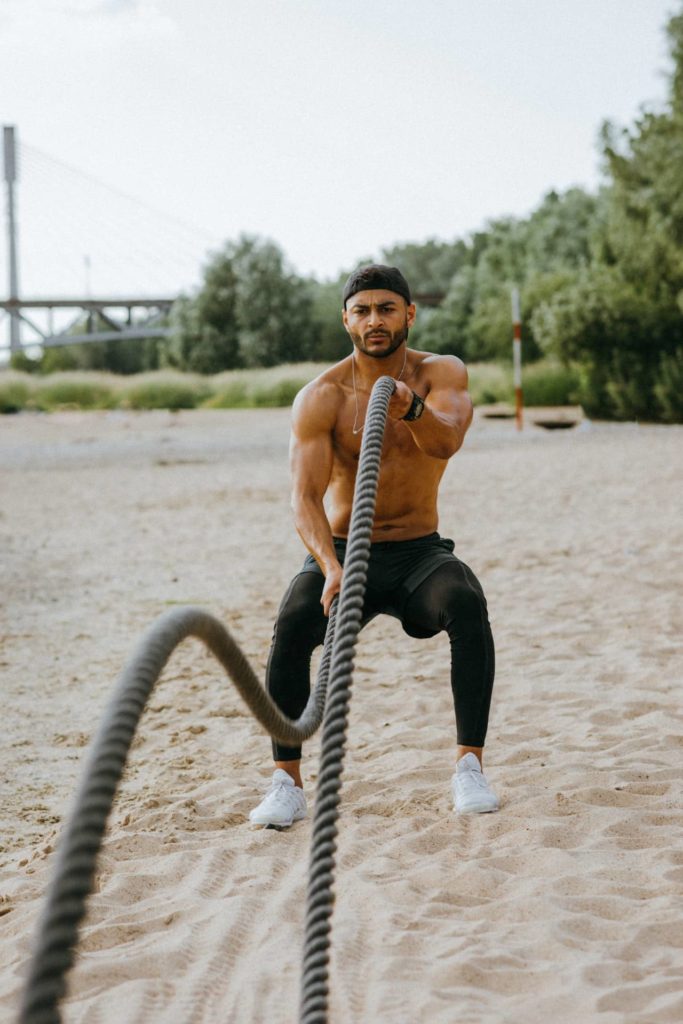 Cold Soaks Boost Mental Health
Your cold soak is great for the mind. Coldwater therapy has been shown to stimulate the Vagus nerve which is the biggest factor in making you feel a sense of calm and well-being. A new therapeutic tool in treating clinical depression involves implanting a Vagal nerve stimulator in your body close to the vagus nerve. This is direct stimulation.
Our method offers potential advantages over the above technique. Coldwater therapy has been shown to stimulate the Vagus nerve indirectly by way of the parasympathetic nervous system. By introducing the stressor of icy water, the parasympathetic nervous system is activated which in turn leads to stimulation of the Vagus nerve and the release of feel-good hormones. The two methods have the same end goal of stimulation of the Vagus nerve by distinctly different means.
Bathing in Cold Water May Improve Your Sleep
Getting proper sleep is crucial to your everyday functioning whether recovering from a sport, workout, injury or simply recovering from a normal days' activities. There is evidence that an ice bath aids in getting quality sleep. This again has to do with the manipulation of the parasympathetic nervous system to aid in training the body to go into a relaxed state.
Ice Baths May Assist Fat Loss
Losing fat is a goal for many people. Ice baths assist in this process by the activation of something called brown fat. Exposure to a cold stimulus activates brown fat. The function of brown fat is to assist with breaking down glucose and fat molecules to produce heat, thereby raising metabolism. It is the adaptive response of the human body due to exposure to repeated bouts of cold water that will manifest this benefit.
Ice Baths Make You Feel Stronger: Both Physically and Mentally
It has been shown that an ice bath may aid strength gains. Sitting in icy water will strengthen your mind as well. Overcoming the resistance in your mind to sit in that ice bath for 15 minutes will make you feel empowered, and strengthen your resolve to execute other things in life that you may have been hesitant about.
Ice Baths May Increase Fertility and Boost Human Growth Hormone
When all of the above benefits are cumulated from using an ice bath in conjunction with healthier lifestyle habits, it will lead to a healthier you. When a healthier state of physical and mental health exists, levels of circulating testosterone and human growth hormones (HGH) will naturally increase.
Decreased testosterone levels can cause a decrease in sperm count, a decrease in muscle mass, weight gain, and more. Most men would prefer to try alternative and natural therapies before going to the testosterone hormone replacement therapy route. The benefits of ice bathing may help with overall health, which will, in turn, boost testosterone levels.
Fertility and circulating levels of HGH and testosterone may improve with the aid of healthy lifestyle habits such as reducing stress and obesity, which our product aids with.
Use Ice Barrel Every Day to Unlock the Power of the Human Body
Regularly using an ice bath for 5-15 minutes per day promotes increased health. Ice baths help reduce stress and aid in fat loss, insulin resistance, quality sleep, and managing inflammation – all of which will lead to a healthier you!
The Invitation to Adventure
We are inviting you on an extraordinary adventure to explore the depths of your potential and experience the incredible results Ice Barrel will produce in your life. Not just for you, but for the ones you love most and the things you are most passionate about.