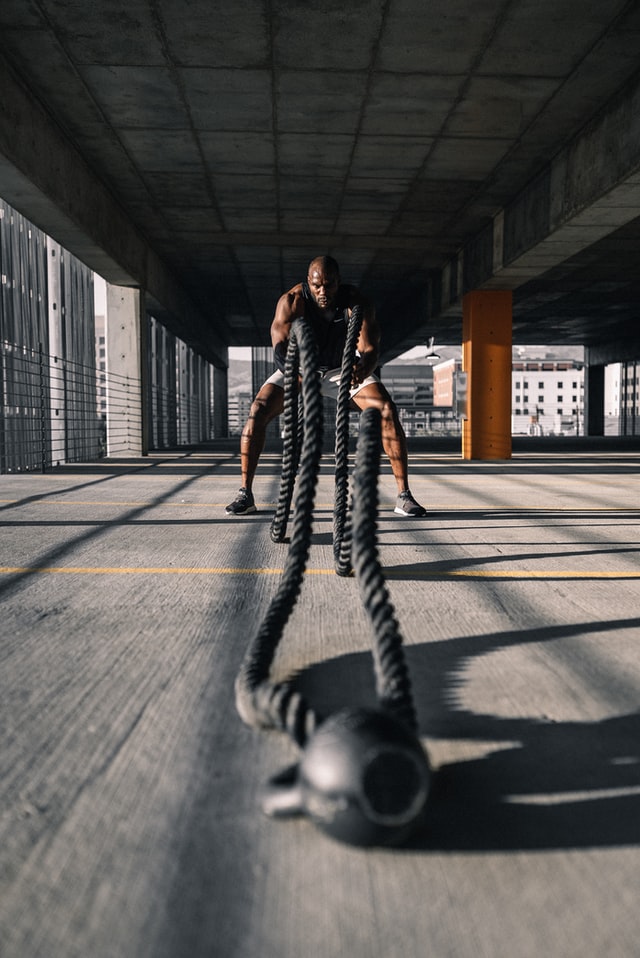 Setting up your Post-Workout Ice Bath: A Step-by-Step Guide to Help you Master this Process
Oct 5, 2021 By Laura Nightengale
Setting up a post-workout ice bath is an effective way to recover from muscle aches and stiffness. Cold therapy can be especially beneficial after a grueling workout session. That's why world-class athletes trust ice bath benefits to help them recover.
Should You Take an Ice Bath Immediately After a Workout?
You can take an ice bath immediately after your workout. However, should you wish to take a dip later, you will want to bathe within two hours of finishing your workout to achieve the best recovery results.
Taking an ice bath soon after your strenuous workout will help your muscles recover faster. It lowers the chances of microtrauma and also speeds up the recovery of such injuries to the muscles. Being active uses energy and oxygen.
As part of the body's metabolic process, it generates lactate to manage low oxygen levels and create energy. DOMS (Delayed Onset Sore Muscles) occurs because of the microtears inside the muscles due to intense workouts or training sessions. It's called delayed onset muscle soreness because it only occurs hours after the workout, even up to 72 hours later for some people.
Another reason to take an ice bath after your workout is that it helps lower inflammation and pain. Inflammation is one of the body's methods of healing itself, and thus swelling (inflammation) in muscles can occur after an intense workout. The body concentrates white blood cells, which act as a natural anti-inflammatory in their masses to heal the injured muscles affected by microtears.
Now you know why athletes take an ice bath. Adding an ice bath to your wellness and recovery sessions will help you recover faster.
How Do Ice Baths Help With Workout Recovery?
Cold therapy is at the forefront of holistic recovery from muscle aches and pains. It works the whole body, especially when having a post-workout ice bath.
Due to the microtears in the muscle tissue, it results in inflammation. Swelling restricts mobility and hampers your capacity to return to sports and workouts. Inflammation can affect the joints and muscles, resulting in pain when trying to move in certain positions. A post-work-out ice bath will help your muscles to feel better from the first dip.
A dedicated ice bath is convenient, especially when you want to enjoy the benefits of cold therapy in the comfort of your home.
Owning an ice bath gives you the privacy to take it in your stride and slowly become accustomed to the temperature each time you use it. You can also ask your fitness instructor or a friend to assist. Ice Barrel offers easy-to-use cold baths that are great even for one person to set up. For aesthetics, the minimalistic design will blend well with any décor, inside or outside of your home.
How To Setup A Ice Bath for Post-Workout Recovery?
Your cold water immersion experience starts with these easy steps.
Step 1: Timing Your Bath
If your workout is long and challenging, preparing your ice bath before you start your workout will mean you can start soaking as soon as your workout is complete. If you prefer to prepare your ice bath straight after your workout as a part of your cooldown routine, then this works too.
Step 2: Preparing the Bath
Once you've purchased your ice bath, you can use it whenever you want after your workouts or as part of your wellness routine.
An Ice Barrel can hold 105 gallons of water, but you'll want to fill it 3/4 full of water and then add in one or two bags of crushed ice. Additionally, adding some Epsom salts could help improve your cold water experience. If you don't want it super cold, you can gradually add the ice once you've climbed in.
Step 3: The Cold Plunge
It's imperative to bear in mind that staying too long in these freezing temperatures is dangerous. Work with what your body can handle. Two to 10 minutes is the recommended time to stay in the ice water. If you're brand new to the process, start slowly by soaking for only a few minutes at a warmer temperature than the standard 50-60 degrees F (10-15 degrees C) and then increasing the soak time with each successive bath.
While setting a timer is a good idea to keep track of how long you've been in, asking a friend or coach to standby when you take the plunge helps put safety first.
Then get inside your ice bath and enjoy the experience.
Step 4: Getting Out of the Ice Bath
Don't rush to take a warm shower. Instead, let your body warm up naturally. You can warm up by drying off and getting dressed in warm clothes. Layering works too. Have something warm to drink (soup or herbal tea) and grab a bite to eat. High-fiber foods and foods rich in healthy fat, protein, and iron could help your body warm up. If you want, you can walk at a comfortable pace to help increase core temperature.
Tips To Help You Through Your Cold Immersion Session
Keep track of time using a stopwatch or timer.
Have someone oversee the process.
Wear aqua booties to keep your feet warm. Socks will work too.
You can wear a beanie to help keep your head warm.
You can also wear a t-shirt or long sleeve sports top.
Play music in the background to help distract yourself from the cold.
Count as a mental way to distract yourself from the cold.
Drink a warm beverage (without caffeine) to prevent your body temperature from dropping too low.
Start Your Recovery with Post-Workout Ice Bath Sessions
If you want to experience the invigoration that comes with taking cold baths, then you've come to the right place.
Using cold therapy is a holistic approach to managing sore muscles. See all that the Ice Barrel has to offer and start enjoying the benefits of cold water immersion for yourself.
The Invitation to Adventure
We are inviting you on an extraordinary adventure to explore the depths of your potential and experience the incredible results Ice Barrel will produce in your life. Not just for you, but for the ones you love most and the things you are most passionate about.