Can Cold Water Immersion Help Reduce Chronic Inflammation?
Feb 23, 2022 By Lael Miller
Cold therapy is a well-established method for reducing inflammation after exercise and for managing the acute inflammation that can follow injuries like twisted ankles. If you're living with a condition that causes chronic inflammation, such as an autoimmune disease, you may wonder if taking refreshing ice baths could help you feel better.
In this article, we'll dive into what the science says about this topic. Keep reading to learn more about the biomarkers doctors use to measure inflammation and how cold water immersion can impact them.
What Are Inflammatory Markers?
Biomarkers (short for biological markers) are objective measurements that can help doctors understand what's happening inside your body. Inflammatory markers refer to the biomarkers that can give doctors information about inflammation and infections.
Doctors may order blood tests to check specific inflammatory markers. These tests could help diagnose a variety of conditions, such as cancers and autoimmune conditions. Inflammatory markers can also help doctors monitor an existing condition and decide if treatments are working.
Types of Inflammatory Markers
Many biomarkers can be used to measure inflammation. Below, we'll look at a few of the common inflammatory markers and how they can be used to gauge inflammatory responses.
White Blood Cell Count
White blood cells — neutrophils, lymphocytes, monocytes, eosinophils, and basophils — are part of your immune system. The number of white blood cells increases when your body is fighting off bacteria, viruses, fungi, or other pathogens. A white blood cell count of more than 11,000 per microliter of blood is generally considered high. This can be a sign of various inflammatory conditions, such as rheumatoid arthritis or lupus.
Red Blood Cell Count
Red blood cells carry oxygen to your tissues and remove carbon dioxide. A lower-than-normal number of red blood cells can be a marker of inflammation. That's because when you have a disease that causes inflammation, your red blood cells may not live as long as they otherwise would, meaning you lose red blood cells at a faster rate than they can be replaced. Or, your iron may be locked in your cells and not available to produce new red blood cells.
Health care professionals may use this marker to gauge a variety of inflammatory conditions, such as Crohn's disease, ulcerative colitis, rheumatoid arthritis, and lupus.
C-Reactive Protein
C-reactive protein (CRP) is a protein your liver makes in response to inflammation. A normal range for this protein is less than 10 milligrams per liter, but higher levels may indicate an inflammatory condition. Doctors may rely on this biomarker to diagnose or monitor conditions such as lupus and inflammatory bowel disease. An article in the British Journal of General Practice notes that this biomarker may be more accurate than some other measures, so it's used as a first-line test.
While CRP is an important inflammatory biomarker, elevated levels aren't necessarily a sign of a health problem. Your CRP levels may temporarily spike after a tough workout, such as a long run.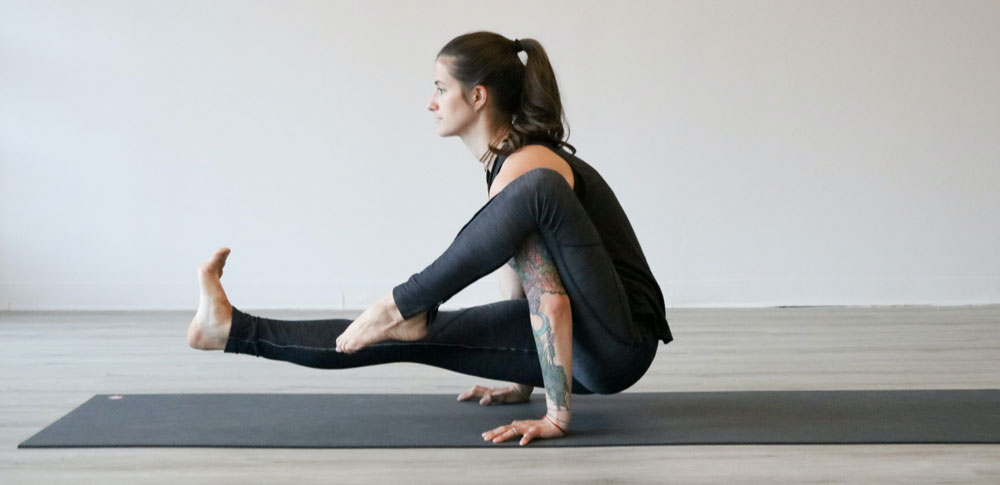 Erythrocyte Sedimentation Rate
The erythrocyte sedimentation rate (ESR) is an inflammatory marker that measures how fast your red blood cells (erythrocytes) sink in a test tube that contains blood. Normally, red blood cells settle slowly. But inflammation can make your red blood cells clump together, and these clumped cells may sink faster than individual cells. A faster-than-normal sinking rate (sed rate) could be a sign of an inflammatory condition.
The ESR can be a helpful tool for doctors to monitor inflammation and gauge disease activity in conditions such as rheumatoid arthritis. However, higher levels of this biomarker may not be related to an inflammatory disease. You could have raised levels for many reasons, such as pregnancy or menstruation.
How Cold Therapy Impacts Inflammatory Markers
Scientific research suggests that cold exposure can help reduce some of the biomarkers associated with autoimmune diseases and other chronic inflammatory conditions. There are many ways to add cold exposure to your life, including cold air, cold showers, cryotherapy, and ice baths.
In a study published in the journal Reumatologia, researchers examined whole body cryotherapy as a complementary therapy for rheumatoid arthritis. Patients performed conventional rehabilitation (such as physiotherapy) but were also exposed to conditions as cold as -140°C (284°F) for three minutes (cold air). Compared to a control group, the patients who received cryotherapy had significant decreases in their C-reactive protein (CRP) levels.
Cold therapy could help reduce other inflammatory markers, too, according to a study published in PLOS ONE. Male athletes were exposed to whole body cryotherapy after exercise. After the cold therapy, they had decreased levels of interleukin 1 beta (IL-1β), a signaling molecule that promotes inflammation.
Cold Therapy May Raise Some Inflammatory Markers
Some inflammatory markers may increase due to cold exposure. Cold water swimming could increase your white blood cell levels, according to a review published in the International Journal of Environmental Research and Public Health. This isn't necessarily a bad thing: White blood cells help your body fight bacteria and viruses, and several studies have reported a link between cold water swimming and fewer respiratory infections.
Try a Cold Plunge to Reduce Inflammation
Refreshing ice baths may be a helpful complementary therapy for people living with chronic inflammatory conditions, such as autoimmune diseases. Talk to your doctor to determine if cold therapy is right for you. If your doctor gives you the go-ahead, you can make cold water immersion an easy part of your routine with Ice Barrel.
The Invitation to Adventure
We are inviting you on an extraordinary adventure to explore the depths of your potential and experience the incredible results Ice Barrel will produce in your life. Not just for you, but for the ones you love most and the things you are most passionate about.